Medical Web Systems
Developing software to support medical professionals

Portfolio
David is a full-time practising consultant anaesthetist with an interest in computer programming. He has developed a number of web-based programs to help with many aspects of clinical practice. Being an end-user of many of the systems he has developed has enabled him to design the user interfaces to be highly intuitive.
EmergencyList
His first major project was a system to improve the process of booking patients who require emergency surgery onto an electronic theatre list. In many hospitals, this process is still achieved by passing pieces of paper between hospital departments, and hand-written theatre lists created and recreated, with all the risks of transcription errors and lack of proper process audit. David's system was set up at the Norfolk and Norwich University Hospitals NHS Foundation Trust. A further development of this system was subsequently devised to cater for patients requiring surgery for orthopaedic trauma. The system has been hugely successful, and has won awards - The Association for Perioperative Practice "Team of the Year" award, a Health Enterprise East Innovation first prize for software. David was also a finalist at the e-Health Insiders awards in 2013.
David has enlisted the help of a software company in Norwich (AccentDesign) to further develop the software for use in other hospitals, and is now marketed as "EmergencyList".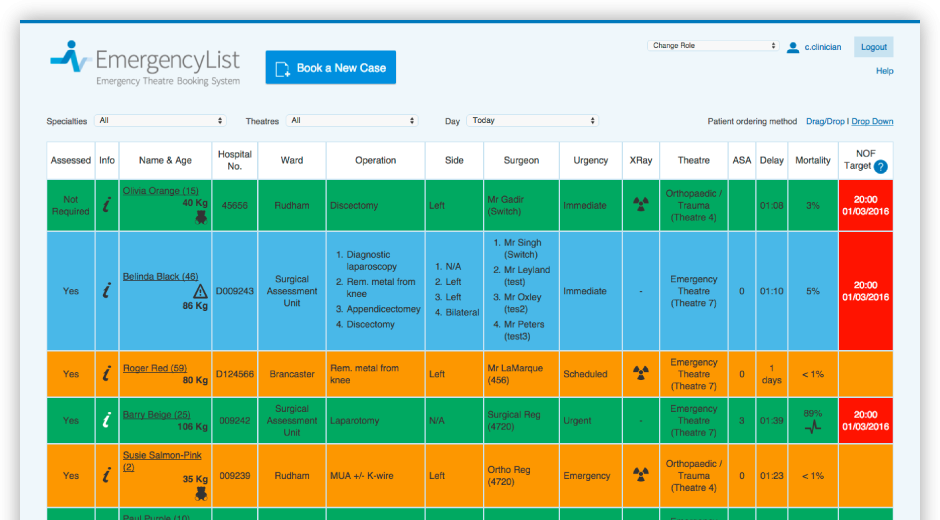 Subsequent to the success of the EmergencyList, David has devised numerous other programs to help with a range of clinical processes, including an anaesthetic pre-operative assessment system, a system for scheduling elective Caesarean Section operations and a virtual endoscopy clinic.
The Norwich Image Interpretation Online Course
David's wife, Heidi, is an Advanced Practice Reporting Radiographer. Together, they set up the Norwich Image Interpretation Course - an online resource for health care professionals to learn and revise skills required for interpretation of Xrays taken for musculoskeletal trauma and disease. The course currently has over 15,000 registered users world-wide, and has issued over 51,000 Continuing Professional Development (CPD) certificates. It was important to David and Heidi that the resource should be available to as many people as possible, and so provide it completely free to all users.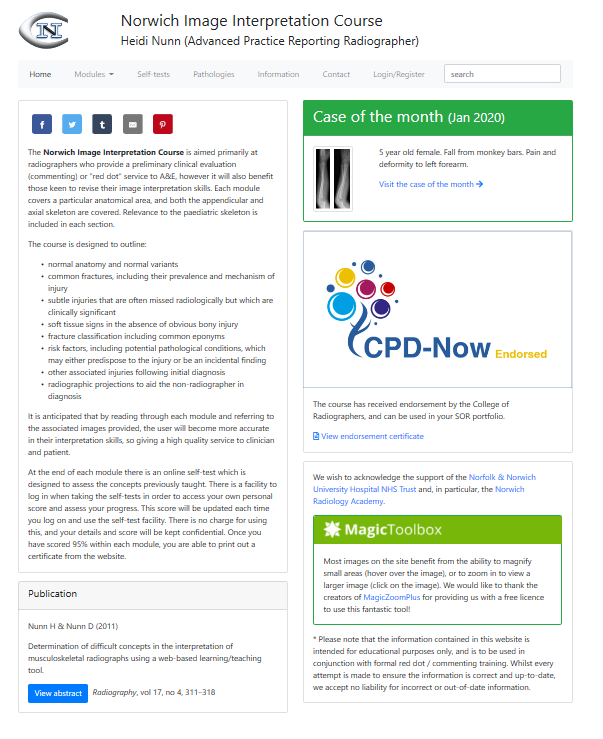 Norwich Image Interpretation Course
The Vascular Anaesthesia Society of Great Britain and Ireland - VASGBI
David took over the running of the VASGBI website in 2005, and completely redesigned it. He has been running it ever since, and is a co-opted member of the VASGBI committee. As well as providing information about the society, the site is also used for maintaining its membership database, and provides a member's area.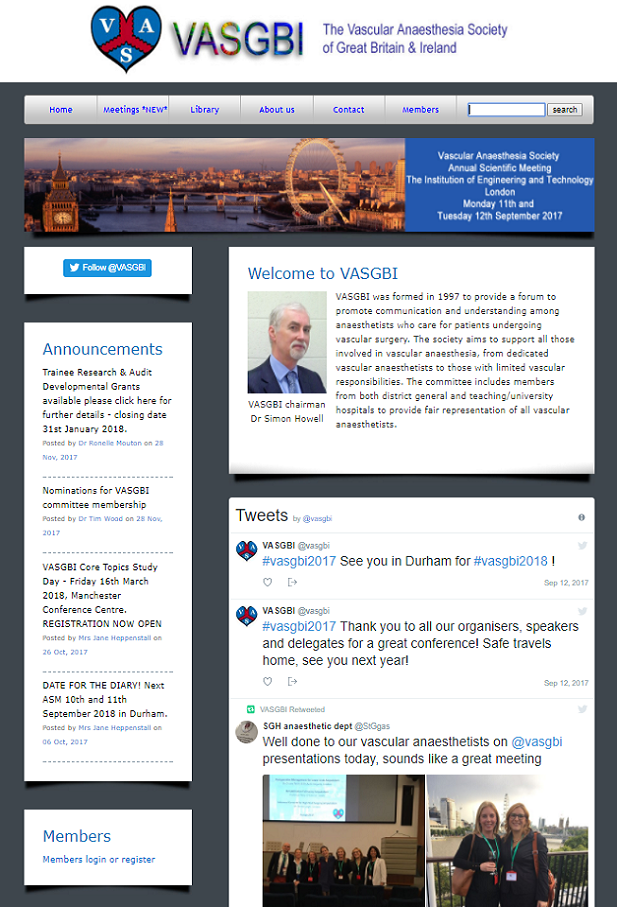 Vascular Anaesthesia Society of GB & Ireland
Norwich Anaesthesia Update annual meeting
Medical Web Systems set up and manages the website for the annual Norwich Anaesthesia Update meeting. We have done this for the past two years. The site provides information about the meeting, online registration, credit card payments and downloadable payment receipts. It also facilitates the collection of feedback from delegates and the issuing of CPD certificates. Feedback from the most recent meeting showed that 100% of users considered the registration and payment process "excellent" (83%) or "good" (17%).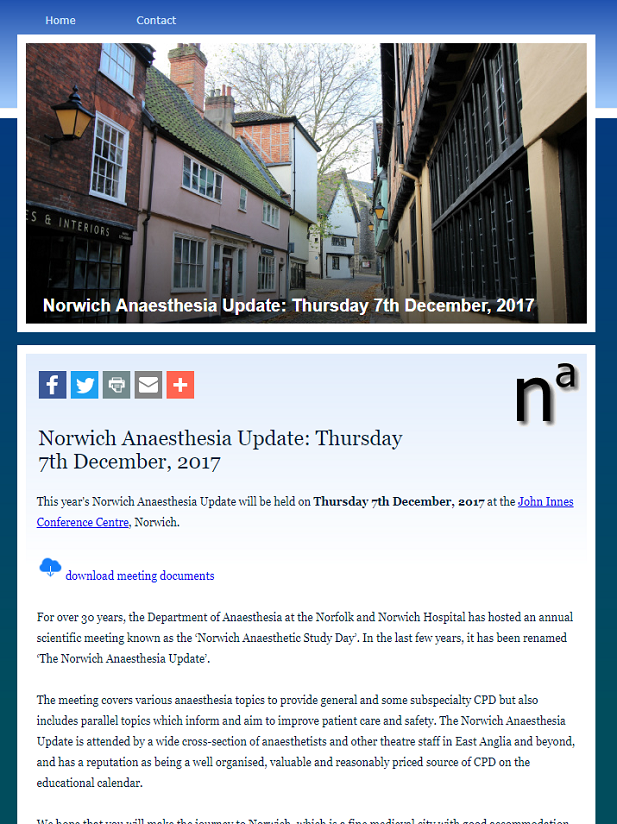 Norwich Anaesthesia Update